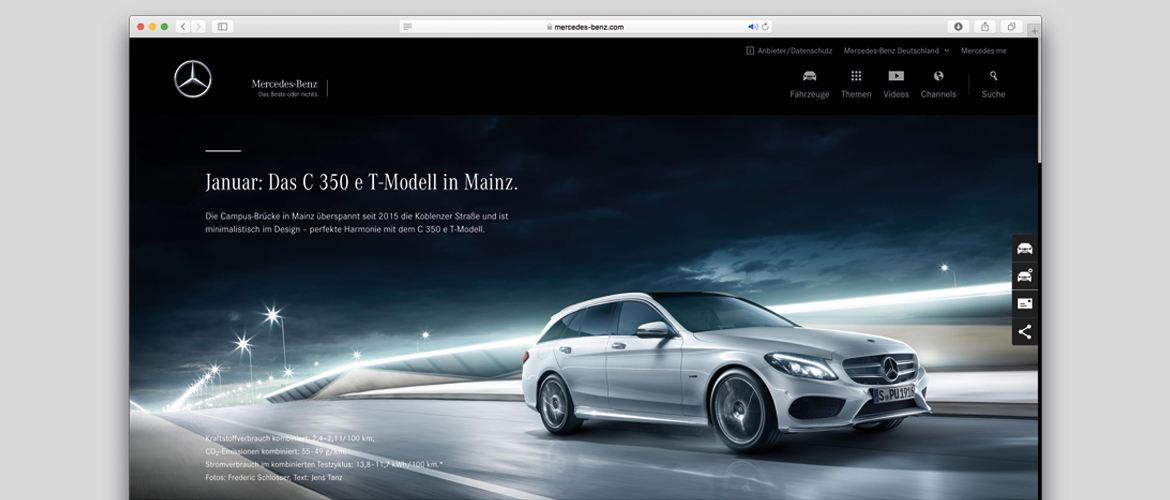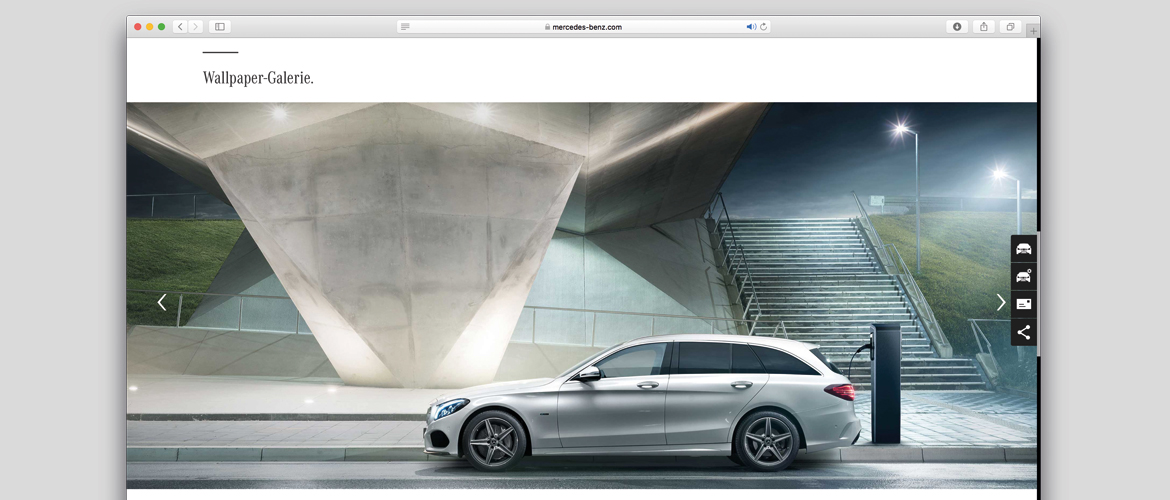 Mercedes-Benz Passenger Cars Calendar 2018
Seven Mercedes-Benz EQ vehicles on the road in Europa. The road trips with our #MBsocialcar photographers led from polar circle to the desert of Spain. The vehicles were staged at fascinating loactions. In addition, stories and impressions were created around the respective country. The design of the calendar graphically accesses the respective routes and uses QR code to create a connection to the digital world of Mercedes-Benz.
The calendar was presented with the "German Design Award Special 2019" in the category "Excellent Communication Design, Posters, Cards and Photography". Also he was awarded with the "Automotive Brand Contest 2019".  
Services: conception, design, vehicle handling, production support, creative direction, image processing, content production
Customer: Daimler AG, Stuttgart
Making-Of