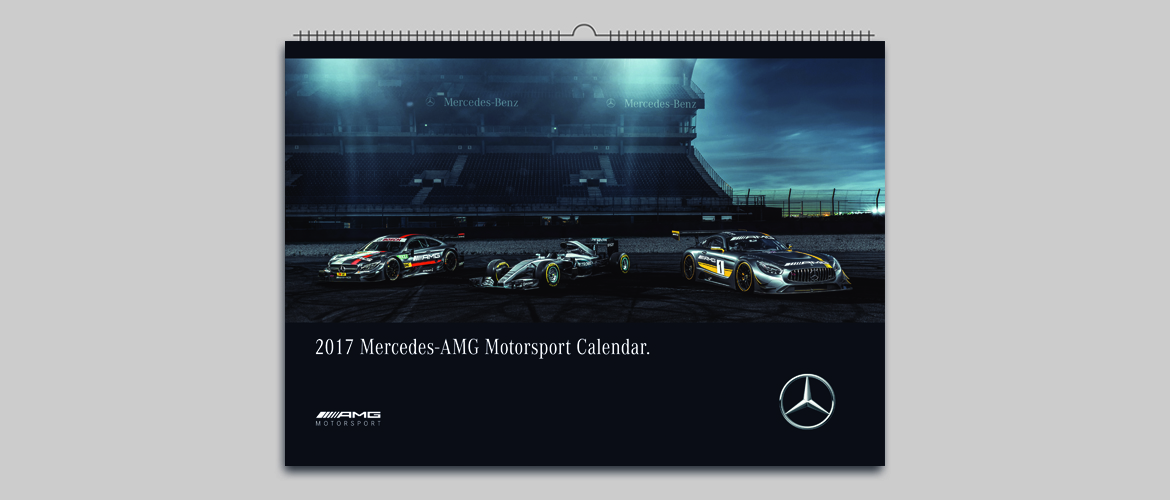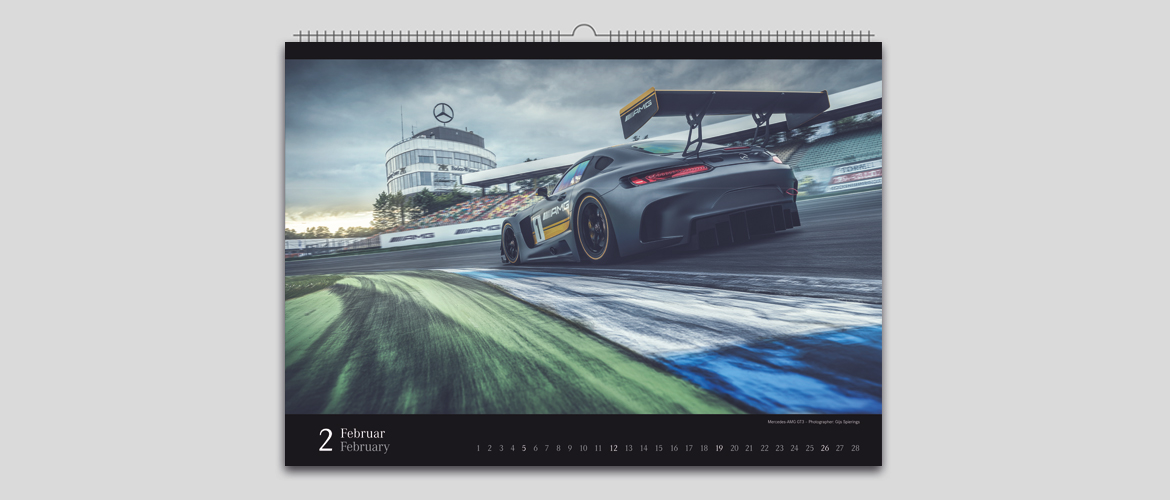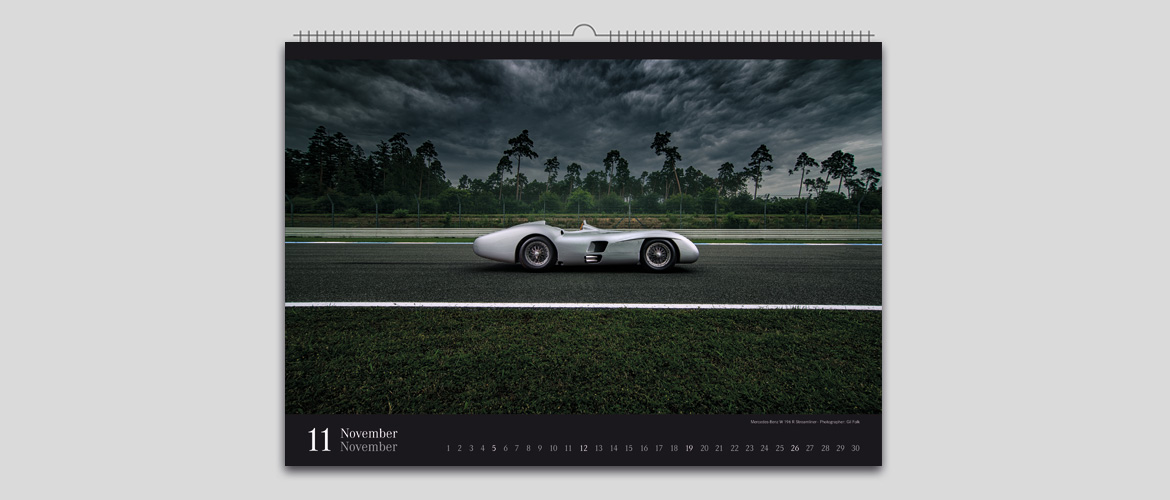 Mercedes-AMG Motorsport Calendar 2017
A night on the Hockenheimring: 14 top-class vehicles, including several vintage ones and vehicles from the current racing season, paired with six photographers and eight bloggers – leading to the creation of fascinating picture material. A minimalist calendar design was added, and the Motorsport Calendar 2017 for Mercedes-Benz was the result.
Services: vehicle handling, influencer event, production support, content production, image processing, design.
Customer: Daimler AG, Stuttgart
Making-Of