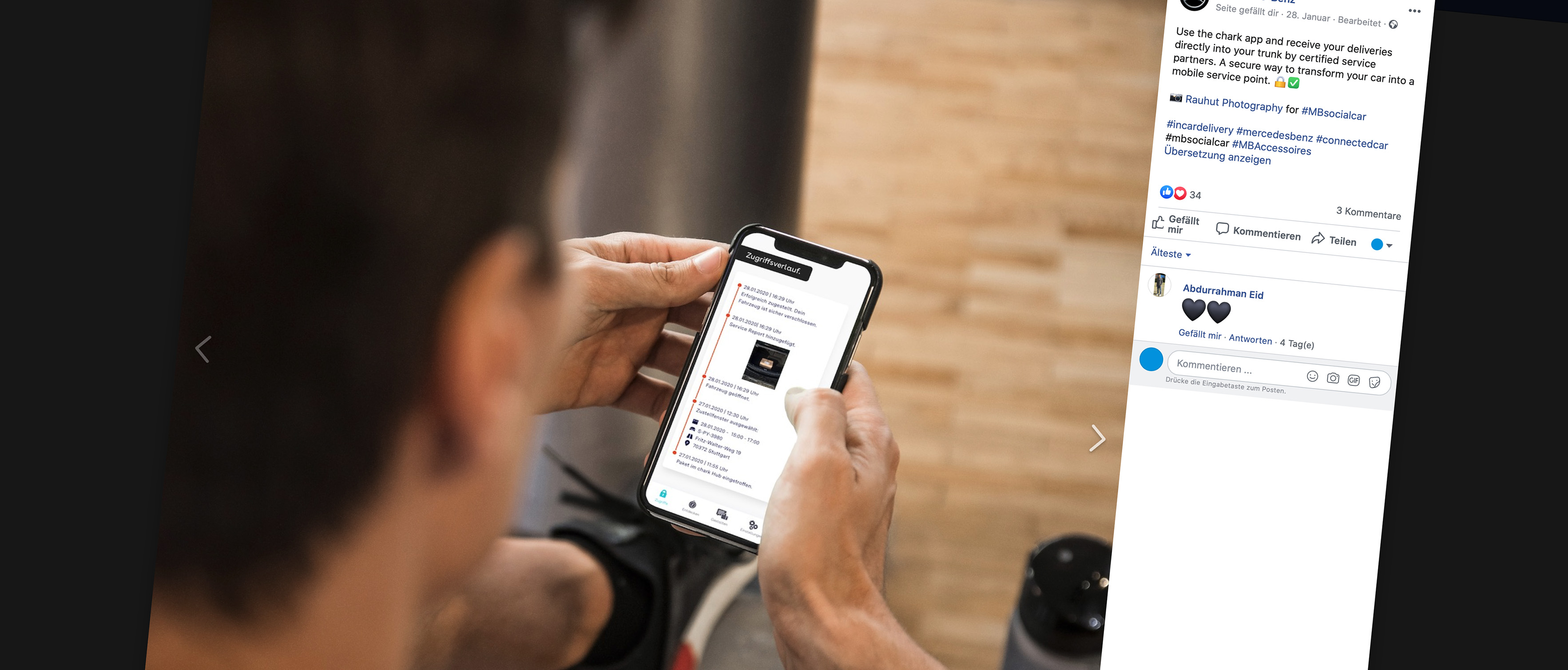 In-Car Delivery with the Chark App
The chark app enables packages to be delivered directly to the trunk of your own vehicle. Practically! We created different use cases for the Daimler social media community to illustrate the app functions.
Services: concept, creation, model scouting, location scouting, content production, content provision.
Customer: Daimler AG, Stuttgart
Making-Of