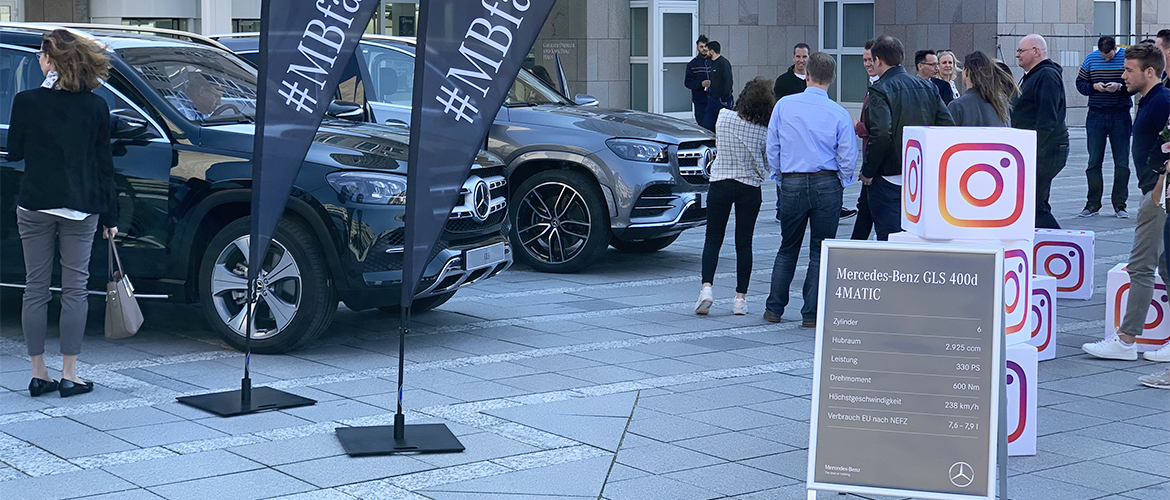 Product Presentation Mercedes-Benz GLS
The new Mercedes-Benz GLS was presented to the public at the "New York International Auto Show". Simultaneous the different models of the brandnew SUV were shown to the employees on the Daimler Campus in Stuttgart. The employees were enjoyed to experience the models up close. In addition to standing ovation, there are a lot of social media content that the viewers under the hashtag #MBFanPhoto published around the world.
Services: concept, creation, design, print process, location management, vehicle handling, organisation of the event.
Customer: Daimler AG, Stuttgart