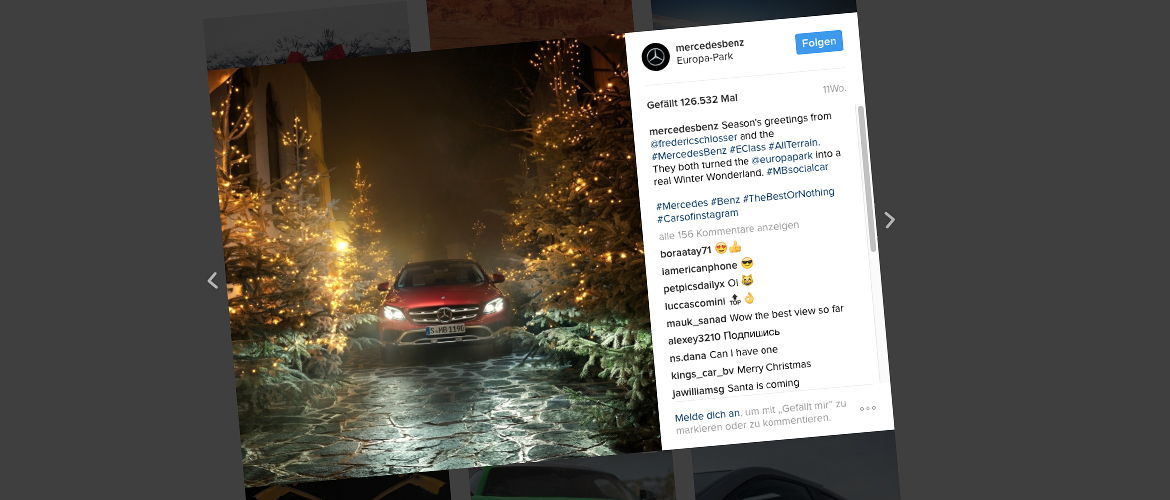 Night at Europa-Park: GLC, GLC COUPÉ, E-CLASS AND GLE
In the Europa-Park at night, at Christmas time, between hundreds of illuminated Christmas trees - the perfect location for #MBSocialCars: Mercedes-Benz models GLC, GLC Coupé, GLE and E-Class. During the night, several motifs were created for the global social media channels of Mercedes-Benz.
Services: vehicle handling, cooperation, production support, data handling.
Customer: Mercedes-Benz, Stuttgart
Making-Of